I'm on Holiday!
Today was a day off from work after five long, tiresome days in a row. Slept in till 10am and skipped breakfast so that I could justify the indulgence of a pizza picnic down at Bogan Bay.
So, on my day off I walked back up to work and bought a five dollar cheese-smothered flatbread and a six dollar bottle of bubbly. I was planning on a five dollar bottle of red, but this is the kind of wild extravagance I'm now allowing myself.
You see, I'm on holiday.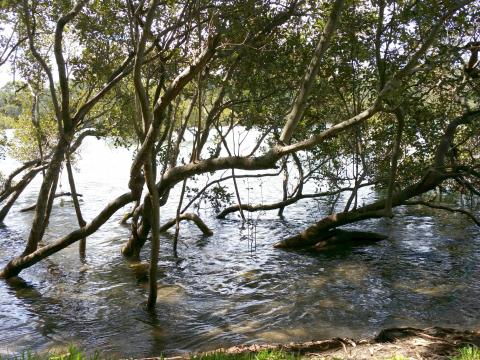 I had an epiphany last week (sitting down; I always sit down when I'm having an epiphany as it's less potentially messy than standing up). I don't need to live in this awful place any more.
I have enough savings to get me back to Sydney. There is nothing I have here that I can't get in Sydney, and plenty there that I can't get here. Yes, the latter includes Covid, but Covid is going to be with us for another couple of years (at least - on and off), and while it's nice to have the luxury of not having to wear a mask, and feeling free to cough without burying your face in your armpit, it's not worth the rest of what living in Reejnal Straya entails.
I don't want any of this. I don't want to trudge to and from my part-time near-minimum wage job over pedestrian-de-optimimised terrain in permanently mouldy safety shoes and mud-spattered trousers. I don't want to deal with squat, stout old men, who wear shorts and thongs all the way through winter as a declaration of cultural identity, and greet me with a toothless grin and "G'day, big fella!" before asking where the eggs are (aisle 11).
I don't want to feel I have to sleep with a kitchen knife by my bed when one of my neighbours who has been simmering for a while seems to be approaching boiling point. I don't want to have police in body armour, bristing with holsters containing implements of varying lethality wandering up and down the landing outside my flat/cell.
I don't even want the things that I could get here if I had a socially-inclusive wage. I'm a Dickensian street urchin pressing my nose against the shop window and being slightly revolted by what's inside.
In the dying days of my marriage, my wife insisted on taking me and our joint credit card out for a weekly "date night", at one or another restaurant in Sawtell. This consisted of her buying the most expensive cocktails on the menu and I gingerly sipping the cheapest beer on the menu, while she gleefully recounted all the personal failings of, and wrongs done to her by, people most of whom I'd never heard of. Then the vodka would kick in, the snarl would settle on her pretty face, and she'd move on to the main menu of my own inadequacies. Not wanting to Make A Scene, I just just sat there and took the abuse and wondered "How is this fun for you?"
On the rare occasions I walk down First Avenue of an evening I can't see how the majority of the conversations in the self-consciously funky cafes and restaurants are any less mean and rancorous. It's some consolation, however, to know how many of the local restauranteurs buy their exotic and expensive delicacies in kilo bags from the frozen department of the local supermarket.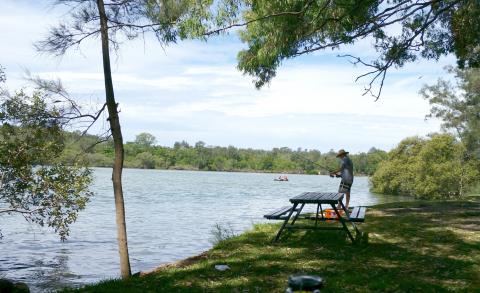 Anyway, that sort of negativity is now a thing of the past. I will be out of here at some point in 2021. I can do it at any time. It would be nice beforehand to get some ducks in a row, peas in a pod, pecks in a bushel, etc., but none of that is strictly necessary.
So that frees me up to look at this place anew, as someone with no skin in the game. I'm just passing through, on a working holiday. Maybe Sawtell will again, as it did in 2004, appear charming.